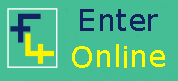 Middle Distance (Event 2), Classic (Event 4), Night (Event 1), Sprint (Event 3) and Trail O (Event 5)
Enter before the dates shown for early-bird savings
White Rose Trophies are awarded on results based on the cumulative times for the Middle Distance  and Classic Races. To qualify for a mug, enter by the age group you wish to compete in rather than by the colour.  It is not necessary to be a member of British Orienteering to qualify for a prize at White Rose.  It is necessary to have "balanced start times" across the two days – please bear this in mind when entering and selecting start time bands. If there is any conflict when start times are allocated your preferred Saturday  start time band will be used.
Additional information for competitors intending to run out of class.
If you decide to run out of class, you will be eligible for a prize in the class you enter, provided that you are clearly "running up" (i.e. a more challenging class than that designated for your age group).
If there is any possible ambiguity about which class you are running (bearing in mind that some courses cover up to 12 classes) it is the competitor's responsibility to ensure that the organiser is aware of your intended competitive class before your Saturday start.  Your actual 2018 age class should then be shown in brackets after your name in start lists and results.
CANCELLATION OF THE EVENT:
In the event of cancellation of the event due to unforeseen circumstances, a notice will be posted on this website and also on British Orienteering's website.  An e-mail will also be sent to all entrants that have provided this information.
In the event of part or total cancellation, Eborienteers reserve the right to retain all or part of the entry and other fees to cover costs incurred.